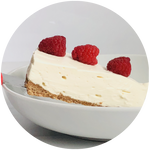 No bake cheesecake recipe with gluten free crust made with Oh-Mazing Granola Snack!
---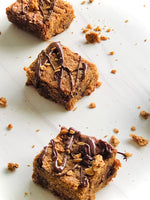 Packed with protein and a classic combination of peanut butter and chocolate with a twist... our Original Recipe granola, these peanut butter blondies are  irresistable!  Try them and let us know if you agree!   INGREDIENTS: 2 eggs beaten 1 cup of unsweetened natural peanut butter 1/2 cup of packed brown sugar 1/4 cup butter melted  2 tsp vanilla 3 tablespoons flour 1 tsp baking powder 1/4 tsp kosher salt 1/2 cup Original Recipe granola snack crumbled 3/4 cup of dark or semi-sweet chocolate chips   DIRECTIONS 1.  Preheat oven to 325 F and line 8" square pan with parchment paper...
---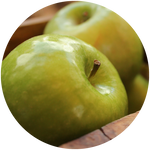 INGREDIENTS 3 tablespoons butter (2 tablespoons, melted and reserved for topping) 2 apples peeled, cored, and cubed 1 teaspoon cinnamon 1 teaspoon ground ginger 1 teaspoon vanilla 1 cup of packed brown sugar Juice of 1 lemon 2 cups Oh-Mazing Snackable Granola (Original flavor) DIRECTIONS Preheat oven to 350 degrees F. Melt 1 tablespoon of butter in a sauté pan. Add apples and cook on medium heat until slightly softened. Add cinnamon, ginger, and vanilla. Stir for about 1 minute until well incorporated. Add lemon juice, brown sugar, and cook until sugar dissolves.     Place apple filling in a 9 x 9...